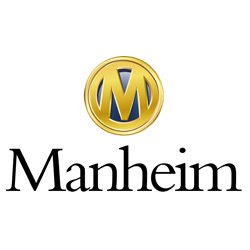 Virtual Block specialist
Sorry, this job has expired.
Ocoee, FL
Cox Automotive a division of Manheim Automotive has a need for individuals for our Virtual Block Specialist position at our location in Ocoee Fl. This is a part time position that can lead to a rewarding career.

2-3 days/week (Potential work days are: Tuesday, Wednesday, Thursday and/or Friday).

This position ensures accurate, efficient recording of vehicle and customer information during the sale and provides administrative support to the auctioneer on sale days from a remote location virtually.

The Virtual Auction Support Block Specialist verifies sold vehicle information for accuracy prior to completion of transaction and obtains customer signatures as appropriate. This position may perform other duties remotely as identified for efficiencies.

About Us:
There's nothing ordinary about Cox Automotive. We are people of every background driven by our passion for mobility, innovation, client success and community outreach. We make buying, selling and owning (or simply using) cars easier for everyone. Touching more than 40,000 clients across five continents, we bring together the best brands and the best teams to propel the automotive industry forward. Some of those team members work for our iconic consumer brands like Autotrader and Kelley Blue Book, while others are creating the future of automotive at industry-facing brands like Dealer.com, Manheim and vAuto.

• High School Diploma or equivalent required.
• 6 months – 1 year of clerical, office, and/or customer service work experience preferred, including ten-key and computer data entry.
• Effective communication skills required.
• Must possess good problem-solving and organizational skills.
• Ability to remain focused and composed during fast-paced sale-day activities.
• Regularly required to stand, walk, reach, talk and hear.
• Ability to lift 1-10 pounds.
• Vision abilities required include close, distance and color vision, depth perception and ability to adjust focus.
• Valid Driver's License required.
• Ability to pass a background check and drug test required.

• Upper Block clerk duties
• Utilize the AS400 system to record lane and Simulcast bid amounts, enter customer data, process all sold units, and verify/enter lights.
• Work with auctioneer virtually to verify system information accurately represents vehicle. Verify vehicle run order to ensure appropriate vehicle is being keyed and sold.
• Operate monitor virtually, work with auctioneer to review Simulcast bids.
• Provide arbitration and other vehicle announcements to support auctioneer.
• Other duties as assigned

We are the Cox family of businesses. We've been making our mark since 1898 by building and evolving world-class businesses, staying true to our values, and encouraging top talent to always look for growth and impact while building a career with us. Our primary divisions – Cox Communications and Cox Automotive – are driving a new wave of innovation, powering smart cities with powerhouse broadband communications and pioneering greener, more progressive transportation alternatives for individuals and fleet operators. We're also expanding into new spaces like cleantech and healthcare to rev up our momentum toward building a better future for the next generation. We're looking for the talent today who will be our leaders tomorrow.

Sound intriguing? Learn more about where we are today, where we hope you'll be going with us, and the common purpose that unites us at coxenterprises.com.

Cox is an Equal Employment Opportunity employer – All qualified applicants/employees will receive consideration for employment without regard to that individual's age, race, color, religion or creed, national origin or ancestry, sex (including pregnancy), sexual orientation, gender, gender identity, physical or mental disability, veteran status, genetic information, ethnicity, citizenship, or any other characteristic protected by law.

We are an EOE employer

5644629