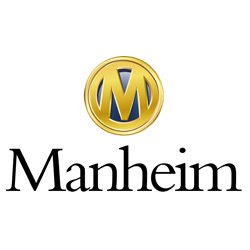 Senior Client Service Representative
Phoenix, AZ
Manheim Auto Auctions has a need for qualified individuals to fill our open positions for Senior Client Service Representative.
As the Sr Client Service Rep, you will serve as the client advocate and will be responsible for the client satisfaction based on task ownership and accurate resolution in a call center environment. You will manage a high volume of tasks that require you to leverage various resources to identify the client's need, clarify and communicate information, research issues, and provide effective resolution while keeping the client satisfaction at the core of every decision and behavior.
About Cox Automotive
There's nothing ordinary about Cox Automotive. We are people of every background driven by our passion for mobility, innovation, client success, and community outreach. We make buying, selling, and owning (or simply using) cars easier for everyone. Touching more than 40,000 clients across five continents, we bring together the best brands and the best teams to propel the automotive industry forward. Some of those team members work for our iconic consumer brands like Autotrader and Kelley Blue Book, while others are creating the future of automotive at industry-facing brands like Dealer.com, Manheim, and vAuto.
About Cox 
We are the Cox family of businesses. We've been making our mark since 1898 by building and evolving world-class businesses, staying true to our values, and encouraging top talent to always look for growth and impact while building a career with us. Our primary divisions – Cox Communications and Cox Automotive – are driving a new wave of innovation, powering smart cities with powerhouse broadband communications and pioneering greener, more progressive transportation alternatives for individuals and fleet operators. We're also expanding into new spaces like cleantech and healthcare to rev up our momentum toward building a better future for the next generation. We're looking for the talent today who will be our leaders tomorrow. Sound intriguing? Learn more about where we are today, where we hope you'll be going with us, and the common purpose that unites us at coxenterprises.com.
Benefits of working at Cox may include health care insurance (medical, dental, vision), retirement planning (401(k)), and paid days off (sick leave, parental leave, flexible vacation/wellness days, and/or PTO). 
• High School Diploma or GED required; College degree preferred (or equivalent experience)


• Minimum of 4 years of customer service experience or the equivalent
• Auction and/or logistics/transportation knowledge a strong plus
• Excellent oral and written communications skills, particularly in a phone or email context
• Attention to detail and follow-through
• Demonstrated ability to adapt in a changing environment,
• Ability to multi-task within a fast-paced, high energy, dynamic, and demanding environment
• Demonstrated experience being a customer-focused, service-oriented professional


• Become proficient in all knowledge base requirements to resolve clients' needs as efficiently as possible
• Become proficient in all platforms, systems, and tools used to maintain client records, transactions, documentation, and relevant data
• Maintain appropriate documentation of conversations in designated system to ensure handoff continuity and client profile accuracy
• Manage high volume of tasks in a timely and efficient manner
• Identify client needs, research issue and provide solutions and/or alternatives
• Build sustainable relationships and engage clients by providing best-in-class service
• Meet and/or exceed established inbound call quality guidelines and key performance criteria
• Provide excellent client service and advocacy
• Work across the organization as needed to resolve client requests
• Assist clients with the onboarding process by providing status of application and registration process, guidance of next steps, and answer any questions
• Dispatch available vehicles to clients across all regions on an inbound basis
• Effectively communicate to the client how to use any of our client-facing tools
• Perform other duties as deemed necessary by management

Cox is an Equal Employment Opportunity employer – All qualified applicants/employees will receive consideration for employment without regard to that individual's age, race, color, religion or creed, national origin or ancestry, sex (including pregnancy), sexual orientation, gender, gender identity, physical or mental disability, veteran status, genetic information, ethnicity, citizenship, or any other characteristic protected by law.

62679382