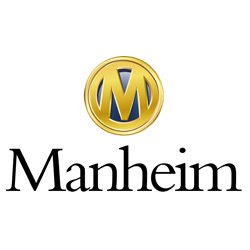 Maintenance Technician (Building / Facilities Maintenance)
Orlando, FL
Cox Automotive/Manheim Auto Auction has immediate opportunities for qualified individuals to join our team for the position of Maintenance Technician (Building Facilities Maintenance) at our Orlando and Ocoee facilities.

We are the Cox family of businesses. We've been making our mark since 1898 by building and evolving world-class businesses, staying true to our values, and encouraging top talent to always look for growth and impact while building a career with us. Our primary divisions – Cox Communications and Cox Automotive – are driving a new wave of innovation, powering smart cities with powerhouse broadband communications and pioneering greener, more progressive transportation alternatives for individuals and fleet operators. We're also expanding into new spaces like cleantech and healthcare to rev up our momentum toward building a better future for the next generation.

We're looking for the talent today who will be our leaders tomorrow. Sound intriguing? Learn more about where we are today, where we hope you'll be going with us, and the common purpose that unites us at coxenterprises.com.

There's nothing ordinary about Cox Automotive. We are people of every background driven by our passion for mobility, innovation, client success and community outreach. We make buying, selling and owning (or simply using) cars easier for everyone. Touching more than 40,000 clients across five continents, we bring together the best brands and the best teams to propel the automotive industry forward. Some of those team members work for our iconic consumer brands like Autotrader and Kelley Blue Book, while others are creating the future of automotive at industry-facing brands like Dealer.com, Manheim and vAuto.
• High School Diploma or equivalent preferred.
• Previous custodial experience preferred.
• Valid driver's license and safe driving record required.
• Must be able to work independently.
• Effectively communicate and interact with staff, management and customers.
• Efficiently multi-task in a fast paced environment.
• Regularly required to stand, walk, reach, talk and hear.
• Frequently required to stoop, kneel, crouch, bend, squat and climb.
• Medium strength. Ability to lift 1-50 pounds.
• Vision abilities required include close, distance and color vision, depth perception and ability to adjust focus.

• Maintain all buildings, property, equipment, and landscaping for the site.
• Maintain exterior of facility and outside grounds by performing various clean-up duties as needed, such as picking up trash, operating sweeper, shoveling snow, etc.
• Maintain tools and equipment in good working condition and comply with applicable safety rules.
• Maintain all buildings, property and equipment for the site.
• Follow safe operating and use procedures when utilizing cleaning solutions, machinery, etc.
• Visibly demonstrate safety commitment by following all safety and health procedures and modeling the behaviors related to such. Actively participate in support of all safety activities aligned with Safety Excellence.
• Perform other duties as assigned by manager or supervisor, i.e., keep up with supply needs, deliver supplies, etc.
• May be required to work overtime as business needs dictate.

This position ensures safe and clean facilities and work areas by performing routine maintenance work as required.

We are an EOE employer

19532