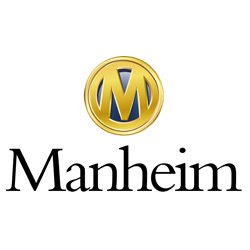 Driver Part Time
Aurora, CO
Manheim Auto Auctions a division of Cox Automotive has an immediate need for Drivers in the Aurora area and we have several openings. These are part time positions for the right individuals.
About Cox Automotive
There's nothing ordinary about Cox Automotive. We are people of every background driven by our passion for mobility, innovation, client success and community outreach. We make buying, selling and owning (or simply using) cars easier for everyone. Touching more than 40,000 clients across five continents, we bring together the best brands and the best teams to propel the automotive industry forward. Some of those team members work for our iconic consumer brands like Autotrader and Kelley Blue Book, while others are creating the future of automotive at industry-facing brands like Dealer.com, Manheim and vAuto.
About Cox 
We are the Cox family of businesses. We've been making our mark since 1898 by building and evolving world-class businesses, staying true to our values, and encouraging top talent to always look for growth and impact while building a career with us. Our primary divisions – Cox Communications and Cox Automotive – are driving a new wave of innovation, powering smart cities with powerhouse broadband communications and pioneering greener, more progressive transportation alternatives for individuals and fleet operators. We're also expanding into new spaces like cleantech and healthcare to rev up our momentum toward building a better future for the next generation. We're looking for the talent today who will be our leaders tomorrow. Sound intriguing? Learn more about where we are today, where we hope you'll be going with us, and the common purpose that unites us at coxenterprises.com.
 What's In It For You?
• Hourly pay rate is $12.32 to 14.47/hour. Hourly rate may vary outside of the anticipated range based on factors such as the ultimate location of the position and the selected candidate's experience.
• Benefits may include health care (medical, dental, vision), retirement (401(k)), and paid days off (sick leave, parental leave, flexible vacation/wellness, and/or PTO).
• You'll work in a culture that truly values your role and you as a person. We get that recognition is important, and Cox works to uplift and celebrate those who help make us successful every day. 
• As part of the Cox team, you'll be a part of building a better future. Our employees are a powerful force for good. (Super hero cape not included.)
What You'll Do
Manheim needs excellent drivers who are confident with, both, sticks and automatics. We're on a quest for drivers who are safe (you probably figured that one), as well as patient and organized. We're eager to find team players who are willing to take direction and run (or drive) with it.
And, we know this job can be physically taxing – from working in outdoor weather conditions to getting in and out of tons of cars each week – so we need someone who likes to move. 
This particular job calls for driving and parking vehicles safely on our auction lot. Our company policy and state traffic laws are rules for the road on this gig.
Qualifications
You're looking for certain things out of a job, and we're looking for certain things from a new team member. Here's what it takes to hop in the driver's seat for this opportunity:
• High school diploma or equivalent preferred.
• Valid Driver's License.
• Safe driving record.
• Ability to drive standard and automatic transmission vehicles.
• Good team player who can assist and support others.
• Work cooperatively with people from diverse backgrounds.
• Be dependable.
• Provide clear and thorough information to others (e.g., verbal, written, etc.).
• Perform other job-related duties as assigned by supervisor.
We are an EOE employer
31724285