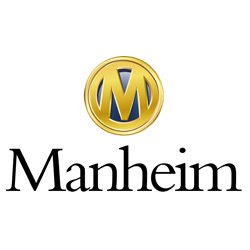 Client Service Representative
Tolleson, AZ
Cox Automotive Manheim Auto Auction has immediate opportunities for qualified individuals to join our team for the position of Customer Service Rep II.

We are the Cox family of businesses. We've been making our mark since 1898 by building and evolving world-class businesses, staying true to our values, and encouraging top talent to always look for growth and impact while building a career with us.

Our primary divisions – Cox Communications and Cox Automotive – are driving a new wave of innovation, powering smart cities with powerhouse broadband communications and pioneering greener, more progressive transportation alternatives for individuals and fleet operators. We're also expanding into new spaces like cleantech and healthcare to rev up our momentum toward building a better future for the next generation.

We're looking for the talent today who will be our leaders tomorrow. Sound intriguing? Learn more about where we are today, where we hope you'll be going with us, and the common purpose that unites us at coxenterprises.com.

There's nothing ordinary about Cox Automotive. We are people of every background driven by our passion for mobility, innovation, client success and community outreach. We make buying, selling and owning (or simply using) cars easier for everyone. Touching more than 40,000 clients across five continents, we bring together the best brands and the best teams to propel the automotive industry forward. Some of those team members work for our iconic consumer brands like Autotrader and Kelley Blue Book, while others are creating the future of automotive at industry-facing brands like Dealer.com, Manheim and vAuto.

What's In It For You?

• To do your best work in a fast-moving job, you're going to need the best workspace tools and technology. Cox makes sure you have innovative equipment and resources available so you never have to hit the brakes for roadside assistance.
• A job that moves this fast needs pay and benefits that can keep up with it. So, Cox provides competitive pay, generous incentives, and other compensation perks (401k + company match, comprehensive medical benefits, etc.). We also offer tuition reimbursement for academic pursuits, adoption assistance, paid time off to volunteer, childcare and eldercare resources, pet insurance (cool, right?) and much more.
• Growth is a good thing, and you'll have opportunities to learn and train so you can sharpen your skills and explore opportunities within the Cox ecosystem that will continue to challenge and empower you.
• Just like you'll be making customers feel good about their experience, Cox has an outstanding company culture that does the same for you. At Cox, we get that you've got a life outside our doors, so we create a flexible work environment, honoring your desire to balance work life with, well, life. Our diverse, inclusive culture invites you to bring your authentic self to work, and the trust between our leadership and our teams means you're working in an environment that supports collaboration through innovation, and real change driven by people like you.
● Ability to handle a high volume of inbound and outbound calls
● Tremendous customer service skills.
● Detail oriented, great at problem solving. Accurate and thorough in your work and can maintain high quality work independently.
● Speaks clearly and persuasively in both positive or negative situations; listens and gets clarification; responds well to questions. Ability to write clearly and effectively and to document activities.
● Teamwork – Balances team and individual responsibilities; exhibits objectivity and openness to others' views; gives and welcomes feedback; puts success of team above own interests; able to build morale and group commitments to goals and objectives.
● Thrives in a fast-paced environment with lots of multi-tasking. Ability to manage your time and, sometimes, competing priorities.
● Standard working knowledge of Microsoft Office – Word, Excel, and Outlook.

Preferred:
● 2+ years of DMV, lender or dealership state title experience.
● 2+ years customer service experience.
This is a fast-paced, high-volume environment with quick-turn times to keep the customer satisfied. Not NASCAR fast, but steadily riding the speed limit, for sure. If you like having your foot on the gas to get things done, while providing fantastic customer service along the way, take a look at some of the responsibilities you'll tackle as a Client Services Rep II:
● Ensure contractual obligations are met for each client, and resolve any issues that arise.
● Originate loan and title documents for automotive lending transactions in assigned DMV jurisdictions. Documents lead to the origination of, but are not limited to, lien placement, duplicate title, registration, plates, and tags.
● Respond to client, consumer, or seller inquiries on vehicle titling and registration processes for lenders.
● Meaningful and successful interactions with prior lenders, dealers, tag agents, and DMVs to ensure successful completion of transactions.
● Partner with other departments, as necessary, to resolve requests and issues in a timely, accurate manner.
● Handle confidential personal and business information with discretion.

We are an EOE employer
19479